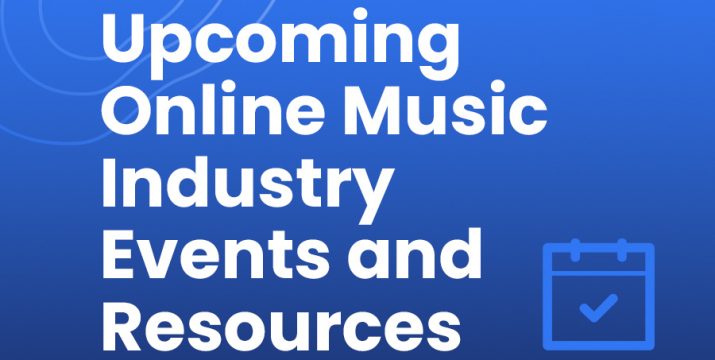 Upcoming Online Music Industry Events and Resources
2020 is half over, but there's still plenty of online learning and networking to be done. Check out our hand-picked list of the best free online resources for composers and music businesses.
PMA Academy Round Table Sessions - July 21, 2020 11am PST (last one!)
The Production Music Association's PMA Academy is a bi-weekly, virtual webinar series focused on educating composers and industry professionals. This summer's events are all held over Zoom and are free of charge for the duration of 2020. The PMA's goal is to provide education, support, and advocacy for its music publishers and composer members at any stage in their career. Keep an eye out for the return of the PMC in 2021!
Register for the PMA Academy by clicking the event listing HERE.
Sandbox Summit Global - September 21-25, 2020 3-5pm BST / 7am-9am PST each day
Produced by Music Ally, Sandbox Summit events offer thought leadership and practical insight into how to build and engage audiences digitally. Each two-hour session will involve a mix of short presentations, interviews, and mini-panel sessions around a particular theme with high-level speakers drawn from across the globe. For a broader look at music marketing beyond the production music industry, Sandbox is a great option. See their five day itinerary HERE.
Register or learn more HERE.
NAB Show Express - On Demand
On demand now through the end of August, NAB is offering full access to all their NAB Show resources, sessions of content, and detailed listings of all the exhibitions you would find at the NAB conference. At the link below, scroll down to check out the most viewed videos this week, or register for a free account so that you can take a deep dive and favorite your top content. Keep an eye out for what happens with NAB Show New York, October 21-22, 2020 and their flagship NAB Show event in Las Vegas April 10-14 2021.
Register or start browsing HERE.
Guild of Music Supervisors Summer Panel Series - On Demand
In response to COVID-19, GMS partnered with Mondo.NYC to host a weekly series of webinars to help the community of Music Supervisors, Music Creators, and other leaders in the TV/Film industry stay connected. Check out these segments to hear from Music Supervisors what it's like working on some of the most watched shows on Apple TV+, Netflix, and Amazon. There's also a special episode where panelists shed light on their journeys as coordinators and assistants, and discuss what the next generation can expect in this field.
Available in perpetuity on the GMS YouTube channel HERE.