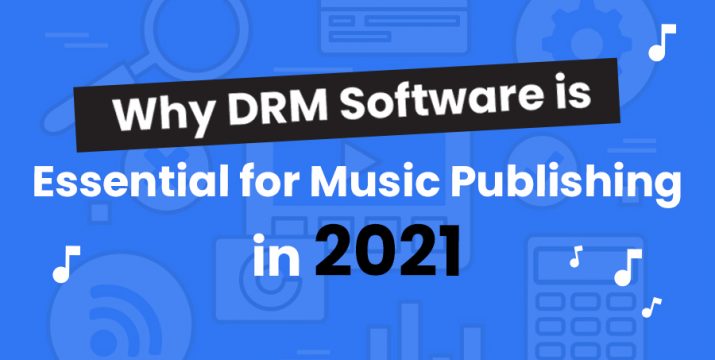 Why DRM Software is Essential for Music Publishing in 2021
DRM (digital rights management) software works to empower rights owners in protecting their work from piracy and unauthorized use. Each sector of the media landscape faces its own unique challenges in securing their intellectual property, and music publishers are particularly susceptible to theft, given the vast array of circumstances in which their content may be used.
Broadcast Detection Reports When Your Tracks Hit the Air
SourceAudio Detect accurately identifies your licensed music as it hits the air in programs, commercials, promos, and trailers. Detections are powered by Digimarc's industry-best digital watermarking solution and 24/7 monitoring of over 70 broadcast channels.
Confirmed placement detections list PRO compliant metadata, and even feature a video clip of the detected audio as it's synched on the air. Distribute your tracks with reliable DRM from the industry standard in broadcast monitoring.
Manage Content and Revenue in the Same Place

DRM has taken on a new role in the 2020s, going beyond the prevention of unauthorized usages to, instead, monetize them.
Enable YouTube Content ID to track and monetize unauthorized uses of both your master recording and publishing assets on YouTube. Earnings reports, claim management tools, and easy to use ingestion tools make DRM simple for YouTube, where over 500 hours of video are uploaded every minute.
In addition to YouTube royalties, global public performace royalties are now available directly from SourceAudio as well. Enroll in SourceAudio Collect to receive all your international and domestic PRO royalties in regular quarterly payments.
Advanced Metadata Management
Writer and publisher data utilizes a specially engineered management system on SourceAudio. A centralized list of all interested parties allows for editing from a single location to affect each individual listing of that party across all applicable tracks.
Our PRO compliant writer and publisher fields take the guesswork out of proper publishing documentation and streamline workflows for your whole team.
Metadata File Embedding
Tracks without proper metadata can get lost or simply remain undiscovered due to lack of identification. Whenever you send out files, make sure they're embedded with complete metadata including detailed publisher and writer information.
SourceAudio uses ID3 industry standard embedding so your data shows up everwhere it's supposed to. AIFFs, WAVs, and MP3 can all carry ID3 data for easy searchability and identification.
Reliable Access and Security

SourceAudio's cloud-hosted suite has empowered music libraries to swiftly scale up their business for over a decade. Keep your whole team on the same page, while our trusted cyber security keeps all your assets secure.
User account settings host a range of tools for custom access permissions at every level. Team members, clients, and prospects only see what they're supposed to with Music Access Filters, which allow for interchangeable access settings on each user account.
We're always adding new DRM and monetization features to meet the dynamic needs of the modern industry. Subscribe to our newsletter to stay informed on all our latest developments.