Generative Metadata FAQs
By SourceAudio | Updated October 24, 2023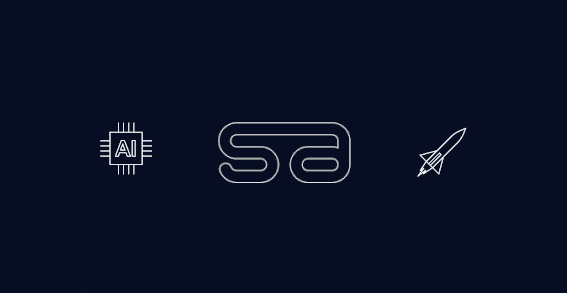 Looking to save time, money, and hassle while taking your music metadata to the next level? SourceAudio's new AI-powered generative metadata service has all the answers. Leveraging proprietary machine learning technology, our automated tagging system instantly adds fresh, comprehensive, and highly accurate metadata to any size music catalog—from individual tracks to millions of songs. Check out the FAQs below to learn more about how generative metadata can enhance discoverability, unlock powerful functionality, and future-proof your library. Sign up now to get on the waitlist and be among the first to experience the cutting edge of music tagging.
Q: What is SourceAudio's new generative metadata service?
A: Our generative metadata leverages best-in-class, in-house-developed AI to automatically add fresh, comprehensive, hyper-accurate metadata tags to any music catalog in a fraction of the time of manual tagging, dramatically enhancing discoverability and saving tons of time, money and hassle.
Q: How accurate are the AI-generated tags?
A: SourceAudio's generative metadata is verified 99% accurate, so you can trust you'll get consistently high-quality tags on your tracks.
Q: What size libraries does it work with?
A: Our generative metadata solution works seamlessly with music libraries of any size, from individual tracks to large catalogs numbering in the millions.
Q: How many metadata terms does the SourceAudio tagging engine use?
A: Over 300,000! With that many tagging options, your metadata is always sure to be unique and accurate.
Q: What metadata fields does it cover?
A: Our system tags 8 fields: vocals (yes/no), key, BPM, tempo (derived from BPM), mood, style, keywords, and genre.
Q: Can it tag my music even it's an obscure genre or sound design track?
A: Absolutely yes! Having analyzed an enormous number of tracks, our system is designed for versatility. Any genre or style, our generative metadata engine nails it.
Q: How fast is the tagging process?
A: Lightning fast! The automated AI system tags tracks in seconds. A massive time-saver compared to the manual work of tagging tracks by ear.
Q: Will the metadata be up to date with the latest trends?
A: You bet! The model is trained on the newest music releases and frequently updated search query data. Your metadata will always be current.
Q: What file formats can be tagged?
A: All SourceAudio supported formats: MP3, WAV, and AIFF.
Q: How does the generative metadata tool work?
A: Our generative metadata leverages a cutting-edge AI model trained on the best music data to instantly analyze audio and lyrics. Then it generates incredibly detailed and accurate metadata tags customized to each track.
Q: What does it cost to tag my tracks?
A: For current SourceAudio clients, tagging is $0.20 per song. New clients pay $0.30 per track—the best value available anywhere!
Q: When can I get started with generative metadata?
A: Soon! Sign up now to get on the waitlist for the November 2023 launch, and be among the first to experience the future of AI-powered music tagging.