We Have Music & Metadata Aggregation, Search & Distribution Solved.
SourceAudio connects you directly with the publishers, libraries and composers you choose to work with. We utilize a one-of-akind aggregation technique that maintains all native 3rd party metadata so that you can find what you're looking for faster and your library partner's music is always presented in its optimum format. When your publishers add or remove music on their SourceAudio site it will instantly synchronize and update on your SourceAudio site assuring maximum copyright compliance.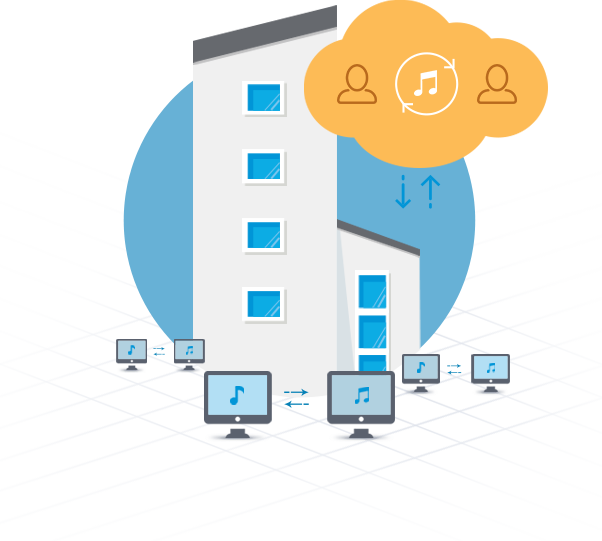 Enjoy all of these great benefits and more with our connected,
cloud-based solution.
Host distribute and leverage your owned/co-owned assets with ease
Host all of your 3rd party catalogs alongside your own catalog for easy discovery & downloading
Publishers manage their own music & metadata on your system and updates appear instantly
All native metadata and site navigation is maintained and searchable/accessible in your system
Avid / FCP EDL drag and drop import + auto cue sheet creation
Single sign on/Corporate login integration capabilities
Hands-on content management & administration support
The highest of security standards with deep stats & reporting
Discover new music publishers, libraries & labels to add your music licensing mix