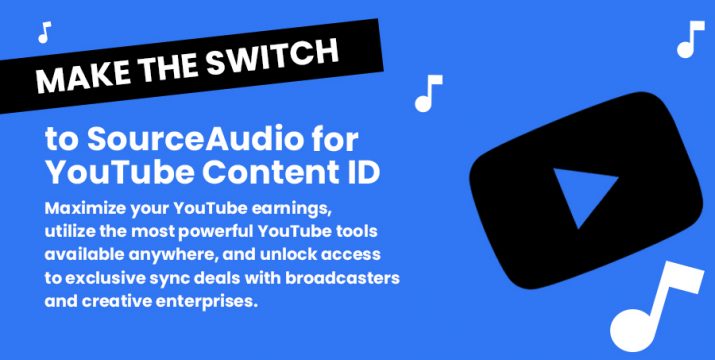 Make the Switch to SourceAudio for YouTube Content ID
Maximize your YouTube earnings, utilize the most powerful YouTube tools available anywhere, and unlock access to exclusive sync deals with broadcasters and creative enterprises.


Instead of jumping from one service portal to another for every revenue source of your business, SourceAudio brings all your monetization solutions under one roof. Streamline your workflow with the convenience of a single, high-performance platform partner for revenue generation, metadata, pitching, browsing, and sub-publisher distribution.
Never worry about unwanted claims again when you utilize our essential YouTube Content ID tools that you can't find anywhere else. Our competitive advantages make us the clear choice for Content ID against any other service.
Plus we're thrilled to announce…
100% Collection Share for Your First 90 Days

For any new Content ID sign up, you keep 100% of the ad revenue generated from your first 90 days after activation. It's our way of saying thank you for making the switch and welcoming you to the platform designed to earn you more for your tracks than any other service.
Feature for feature, no one else comes close.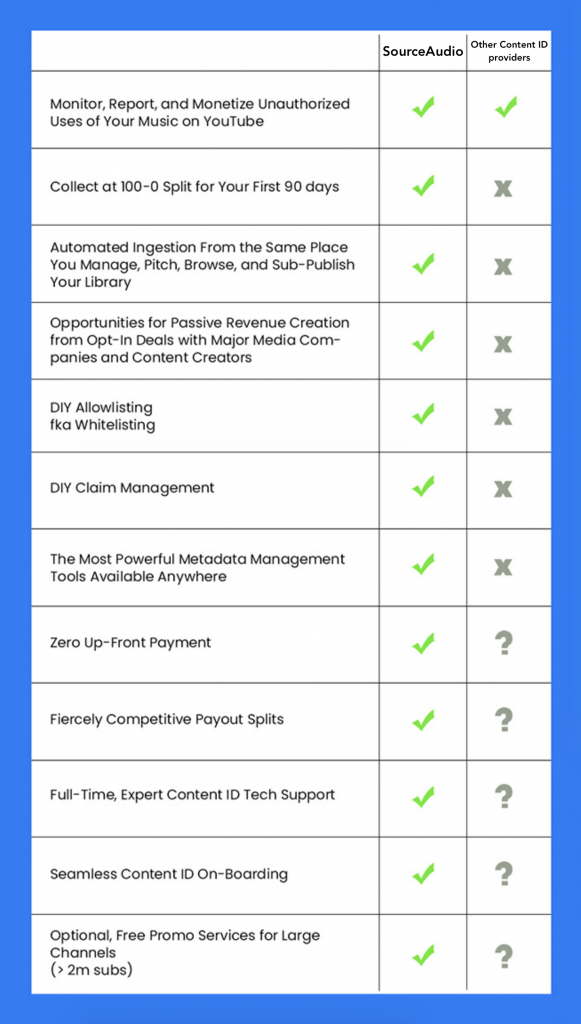 Make the switch to SourceAudio for Content ID and tap into a new world of earnings and opportunities instantly. Email support@sourceaudio.com to get started today!