What we do
Based in Los Angeles, CA, SourceAudio is a white label B2B music technology platform for publishers, labels, broadcasters, production companies, and creative agencies. Iconic brands across the media landscape leverage SourceAudio's industry leading music search, distribution, licensing, monitoring, and management capabilities to generate revenue, enhance creative, and maximize efficiencies. SourceAudio's network-based approach for buyer, publisher, and sub publisher connectivity in one cloud based ecosystem is revolutionizing the music-for-commercial media supply chain.
Key Executives
Geoffrey Grotz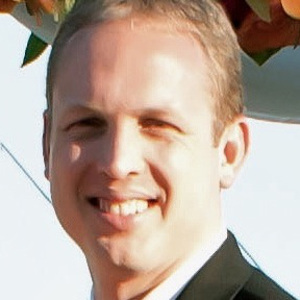 Geoffrey Grotz is the CEO and co-founder of SourceAudio. A proven entrepreneur, in 2002 Geoff created, funded, and co-founded GameTrailers.com, which was later sold and acquired by MTV Networks in 2005. With expertise in business strategy, development, management, and execution, Geoff has centered his sights on revolutionizing the music licensing industry with the SourceAudio platform. Serving as VP at MTV Networks and working as an independent Producer/Editor for major A/V marketing campaigns in Film, Broadcast, and Video Game marketing have given Geoff unique cross-media experience.
Dan Korobkin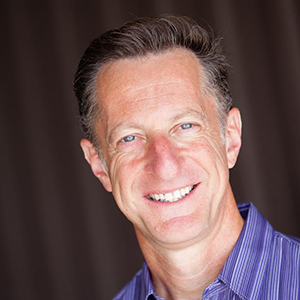 Dan Korobkin serves as a President of Sales for SourceAudio and is also the founder and owner of CueMx LLC, a post-production music supervision company based in Los Angeles. Prior to CueMx, Dan was the VP of Post Production at Creative Domain (currently Trailer Park), serving as Chief Production Engineer, Director of Operations, and Music Supervisor.
As a 17-year veteran of post-production marketing, Dan has worked in almost all facets of the post-production arena while always staying close to his primary idiom of music production and licensing.
His musical background also includes a degree in Music from U.C.L.A and laundry list of musical projects as a performing musician and music director.
Andrew Harding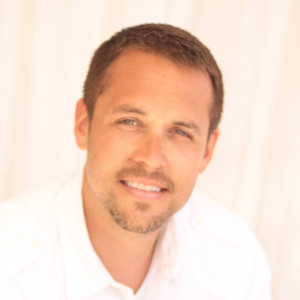 Andrew Harding is the co-founder and President of Business Development for SourceAudio. In his past, he was the Vice President of Product Development at MTV Networks in Los Angeles. He shapes and executes user experience, content, product development, and new media strategies for small to large-sized businesses. He has extensive experience in online video and digital content distribution, e-commerce, digital marketing, and delivering user-facing product solutions that leverage the latest in relevant digital strategies and technologies. He has worked closely with major entertainment companies like MTV Networks, Comedy Central, Spike TV, and the UFC just to name a few. He has an MBA from Washington State University.
Ryan Cramer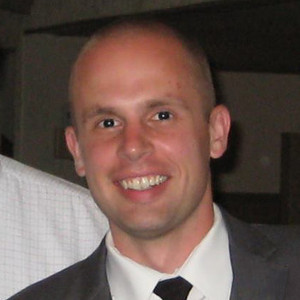 Ryan Cramer is the CTO and co-founder of SourceAudio and is an accomplished software developer. He received a BS in Computer Science from Georgia Tech before joining MTV Networks, where he quickly rose to the role of Lead Programmer. Since leaving, he's worked full time on developing SourceAudio's complex technical infrastructure while honing his skills on other projects in diverse areas, such as e-commerce, video game development, social network advertising platforms, and venture capital.
Brent Phillips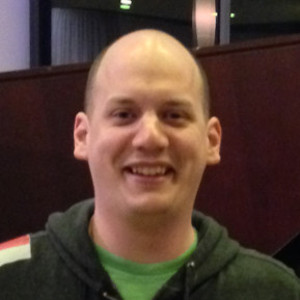 Brent Phillips is the Chief of Research and Development for SourceAudio. Brent got his start building GameTrailers.com and after they were acquired by MTV Networks, he went on to run the Spike Digital Entertainment tech department, overseeing several departments and websites. He left in 2010 to join some of his former colleagues at SourceAudio. His broad expertise has led to his creation of SonicSearch and the SA Detect system. Brent's wife insists that he is "super handsome". Brent has a BS in Biomedical Engineering from Georgia Institute of Technology.
Hunter Williams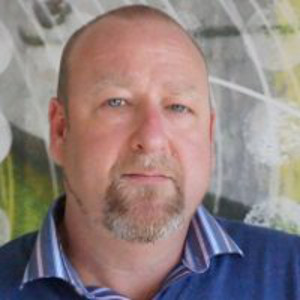 Hunter Williams is Executive Vice President of Intellectual Property and Business Development for SourceAudio. Hunter spent 20 years at SESAC, one of the three U.S. performing rights organizations, most recently in the position of Senior Vice President, Strategic Development/Distribution and Research Operations. During this time, Williams ran all royalty distribution operations and was responsible for the development of the company's distribution and survey methodologies, performance tracking across all applicable media, and the maintenance of the organization's song repertory and cue sheet databases. He also oversaw the company's research and analysis division, which helped drive strategic development by identifying new business opportunities. Under Williams' leadership, SESAC pioneered the use of digital audio-recognition technologies to track and pay royalties for performances on radio, television, and new media. Hunter is also the Executive Director of the Production Music Association, the non-profit trade organization representing over 670 production music libraries. The PMA is the leading advocate for ensuring the viability and sustainability of the production music industry.
Douglas Reed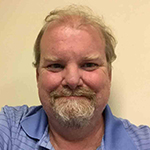 Douglas Reed is Executive Vice President of Business Development / Radio and Library Services. For 22 years prior to joining SourceAudio, Reed had been Vice President/Creative Director of the BRG Music Works Division of Premiere Networks. While with Premiere, the industry vet developed dozens of music libraries and imaging services for the company. He has additional expertise as an award-winning creative director in television and radio advertising with hundreds of commercials under his belt, as well as decades of hands-on experience in creating successful media products. Reed was also instrumental in moving Premiere's production products to web-based delivery on the SourceAudio platform, and, most recently, partnered with SourceAudio to create Alpha Libraries for Radio, the largest collection of production music libraries and sound effects ever offered to the radio industry.
Melinda Grotz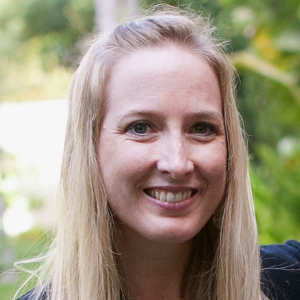 Melinda Grotz is the Executive Vice President of Operations for SourceAudio. During her 20 years of experience in the entertainment industry, Melinda has worked at major studios, on feature films, and at various production companies and creative agencies. This experience has given her insight into how various companies are run and has enabled her to develop systems and processes that streamline workflow and enhance efficiency. Before coming to SourceAudio, she was VP of Operations at a creative marketing firm. She is also a very proud mommy of two and some of her best days are spent elbow deep in paint, sand, potting soil, or any activity she and her kids have gotten into.
Advisors
Scott Siegler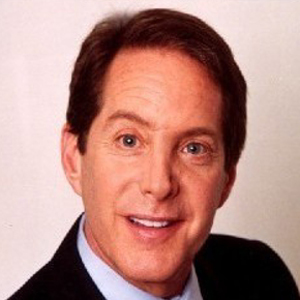 Scott Siegler formed Mediasiegler, Inc. in 2010 after 7 years as a managing partner at ZelnickMedia, the NY-based investment/management firm. While at that firm, he focused on ad-supported media and was responsible for a number of the firm's media investments, including OTX, ITN Networks, SkyMall, and Cannella Response Television. The investment thesis for all four shared a similar perspective on the broadcast television ad marketplace: that the market was highly inefficient and that more efficient alternative advertising models stood to benefit.
Prior to joining ZelnickMedia, Mr. Siegler was president/COO of Knowledge Broadcasting, an internet content and technology company backed by Larry Ellison and Michael Milken's Knowledge Universe. From 1997 to 2000, Mr. Siegler founded and ran the television production entity Granada America, a division of ITV plc. ITV is the largest broadcast production/distribution company in the UK.
From 1987 to 1994, Mr. Siegler was president of Columbia Pictures Television and oversaw the combined television operations of the studio when it was renamed Sony Television. At the conclusion of his presidency, Mr. Siegler was involved as an operating partner, a board member, or a seed investor in several game and internet ventures, including Tsunami Media, American Cybercast, Netscape Communications, and Pandora Music
Mr. Siegler began his television career at the CBS television network where he was vice president of drama and vice president of comedy. Following CBS, he became senior vice president of Warner Bros Television, where he oversaw the creative affairs of that studio until 1986. That year he left Warner Bros to start a television division for TriStar Pictures, the first new studio in Hollywood in nearly 50 years. That venture eventually merged with Columbia Pictures.
Mr. Siegler holds an M.F.A. in theatre arts from Brandeis University, an M.A. in English Literature from the University of Toronto, and a B.A. in Literature and Philosophy from Union College (Phi Beta Kappa). He also attended the American Film Institute under a directing fellowship.
Kraig Kitchin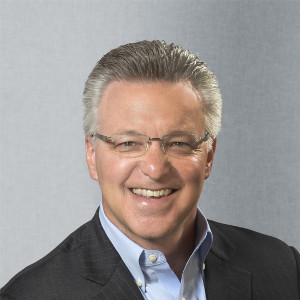 Kraig T. Kitchin operates several businesses in partnership with top ranked and distinguished radio personalities. Kitchin is co-President of the talent management firm, Sound Mind, with a focused effort towards managing the businesses of high profile radio personalities. He also acts as President of Veritone, Inc., a digital media company focusing on native and organic advertising campaigns across several media. In addition, he acts as co-President of Big Shoes Productions, Inc., a radio programming production company, owned by radio host, Delilah. The combination of responsibilities creates continuous opportunities to work with top ranked personalities and consumer brand and service companies choosing to work together. For nine years — from 1998 through 2007 — Kitchin was President / COO of Premiere Radio Networks, Inc., the number one radio network in the country that syndicates 90 radio programs and services to more than 4,600 radio affiliates, reaching 190 million listeners weekly.
Kitchin was one of the founders of Premiere Radio that launched in October 1987. He began his career at the company as the executive vice president of sales. In 1998 at the age of 37, he assumed the role of President/COO, one of the youngest in the country to run a $300 multi-million-plus radio company. Taking notice of his quick assent, a leading trade publication named him one of the most powerful men in radio in 1999. He remained on that prestigious list during his nine year tenure as President/COO at Premiere Radio.
No stranger to talent management, Kitchin directed and oversaw all talk and music programming and services, featuring Rush Limbaugh, Delilah, Jim Rome, Glenn Beck, Casey Kasem, Bill Handel, Ryan Seacrest, Bob (Kevoian) and Tom (Griswold), Steve Harvey, Whoopi Goldberg, Blair Garner, George Noory, Maria Bartiromo, Ty Pennington, John Boy and Billy, Matt Drudge, Art Bell, Donald Trump, Big Tigger, Bob Costas, and others. In addition, he supervised Premiere Radio's other properties: Mediabase 24/7, the industry's leading music monitoring service, MJI Programming, and FOX Sports Radio.
Prior to joining Premiere Radio, Kitchin was sales manager of the Katz Radio Group Network in Los Angeles. He also served in station management at WFMK-FM in Lansing, Michigan, and KTYD-FM in Santa Barbara, California.
Kitchin serves as Chairman of the National Radio Hall of Fame and is a Board Member of the Museum of Broadcast Communications. He also serves on the Board of both Operation Hope and Point Hope.
Jason Jordan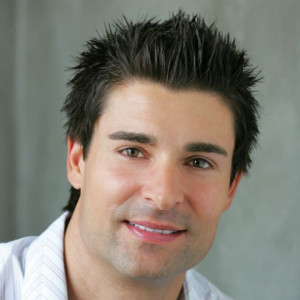 Jason Jordan manages digital operations across the portfolio of brands within Viacom's Music & Entertainment Group, including MTV, VH1, Comedy Central, and Spike. Jordan works closely with digital leadership to evaluate growth opportunities, define strategy and vision, and guide day-to-day financial, operational, and business development activities. Jordan also overseas digital production management and serves as the COO of Viacom's mixed martial arts franchise, Bellator MMA.
Prior to joining Viacom, Jordan was the Chief Financial Officer of IFILM Corp, which was sold to MTV Networks in 2005. Jordan has also served as Vice President, Business Development at a startup action sports production company and as a Senior Analyst in the Corporate Strategic Planning Department of The Walt Disney Company, where he assessed business opportunities in the television, theatrical, and online spaces.
Jordan holds a Masters of Science degree in Operations Research and a Bachelor of Arts degree in Economics, both from Stanford University.
Steve Emerson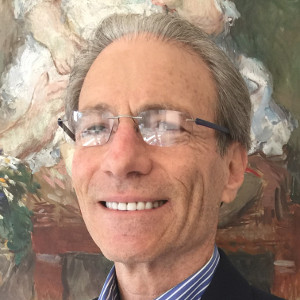 Steve Emerson is a professional investor with over 45 years institutional buy side experience specializing in smaller entrepreneurial investment opportunities.
After graduating UCLA with a BS in business administration, he worked at Transamerica as a securities analyst for 5 years and then, after being awarded a MBA at USC, held positions with NWQ Investment Management, Damon Labs, and Motel 6 before managing his personal and other assets as Emerson Investment Group for over 40 years, with assets under management in excess of $150 million.
Skill sets include great familiarity with public markets and the ability to intensively analyze the fundamentals of any business looking for GARP growth at reasonable price opportunities.