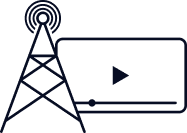 Broadcast/Streaming
Network Solution
Enhance your creative, synch & distribute your owned/favorable term assets with ease, automate cue sheets & reporting with AI, and reduce time and costs substantially by accessing all of your music and metadata in one secure, easy-to-use interface.
Contact us now for your personal demo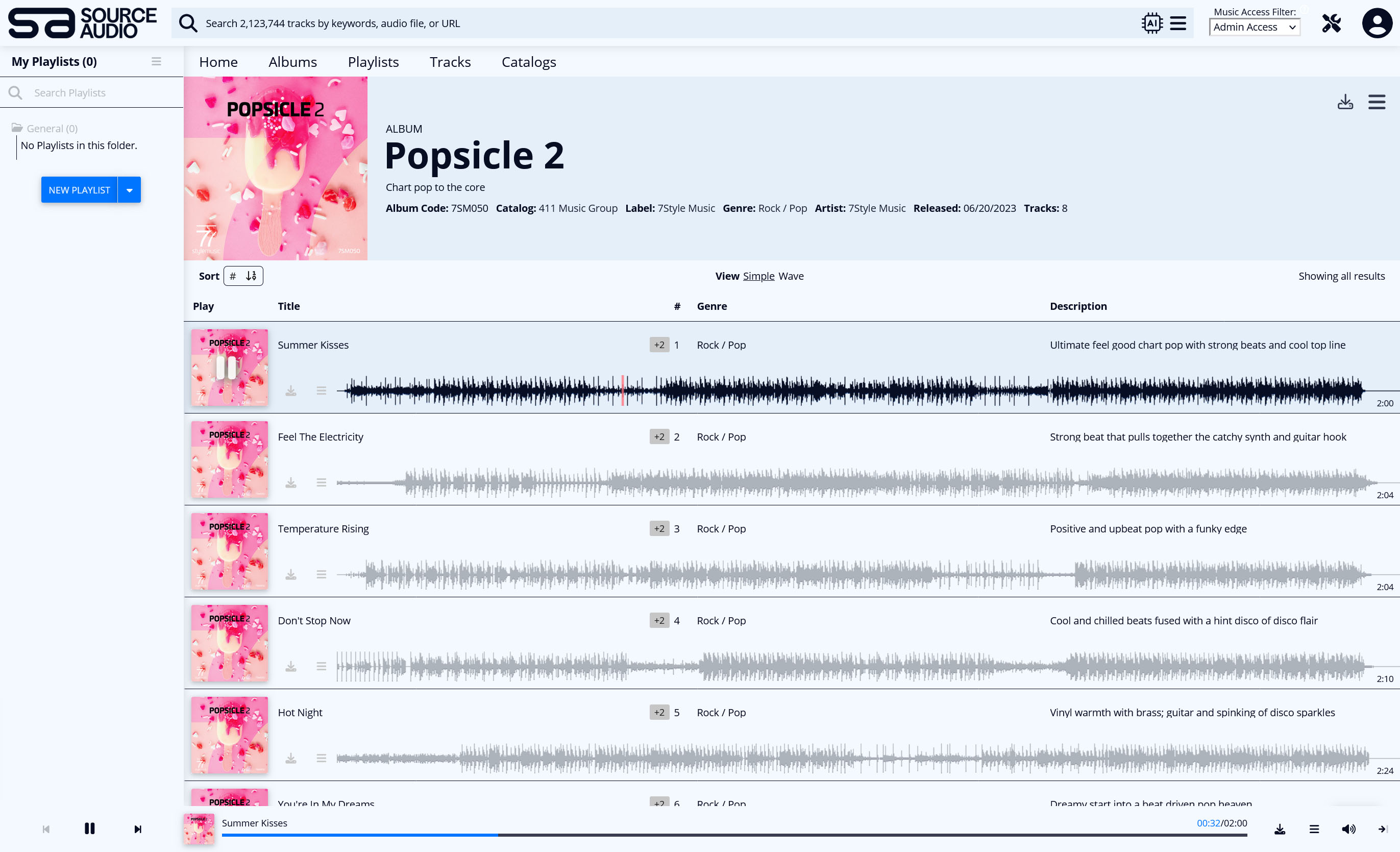 Proud to be trusted by these teams and many more
Built specifically for broadcasters & networks
based on years of feedback, input, and
collaboration.
AUTOMATION
ACCESS & SECURITY
WORKFLOW SPEED

Publisher-managed Updates

Music providers manage their own updates so you don't have to touch files or metadata

All Your Music & Metadata IN ONE PLACE

Enjoy having every one of your libraries & catalogs in one easy-to-use place

One-Click Cue Sheets

Instantly convert playlists/projects into completed & formatted cue sheets

AUTOMATED Cue Sheets

Fully automate your cue sheets with our broadcast monitoring solution

AVID Cue Sheets

Avid / FCP EDL drag and drop for cue sheet creation

SSO

Integration with corporate login credentials for easy, controlled user access

MUSIC ACCESS FILTERS

Control music visibility on a user-by-user and/or territory-by-territory basis

HOST YOUR OWN MUSIC

Many broadcasters own their music; make it available to your teams everywhere, instantly

AI SEARCH

Find the perfect song faster than ever with "Artemis", our natural language AI search

ADOBE PREMIERE PANEL INTEGRATION

Never leave Adobe to access your music & metadata

NEED MORE MUSIC?

We can connect you with 1,000s of the world's leading catalogs instantly

Best-in-class Adobe Premiere Extension
Put your music right at the fingertips of editors &
producers without having to switch apps.
Stay in-app
Access every aspect of your music site without ever leaving the Adobe interface
DRAG & DROP
Drag & drop from the SourceAudio cloud directly into your project
CUE SHEETS
Export complete cue sheets with the click of a button!

Do even more with our API
+ Easily integrate with other Enterprise/third-party systems or create your own custom front-end
+ Hosting, search, metadata, file delivery, broadcast monitoring and AI-powered features available