Music Supervisor Pro

Powered by AI
Get started now with the ultimate music search, discovery, and licensing tool for Music Supervisors, production companies, editors, and content creators.
Try it FREE for your first month! Plans starting at just
$19/month!
How it works
CREATE YOUR OWN CUSTOM, SEARCHABLE MUSIC SITE
Start your free trial, create your login, and style/brand your music site
Select the catalogs you want to appear on your music site
Search, audition, and you/your clients license directly from the publishers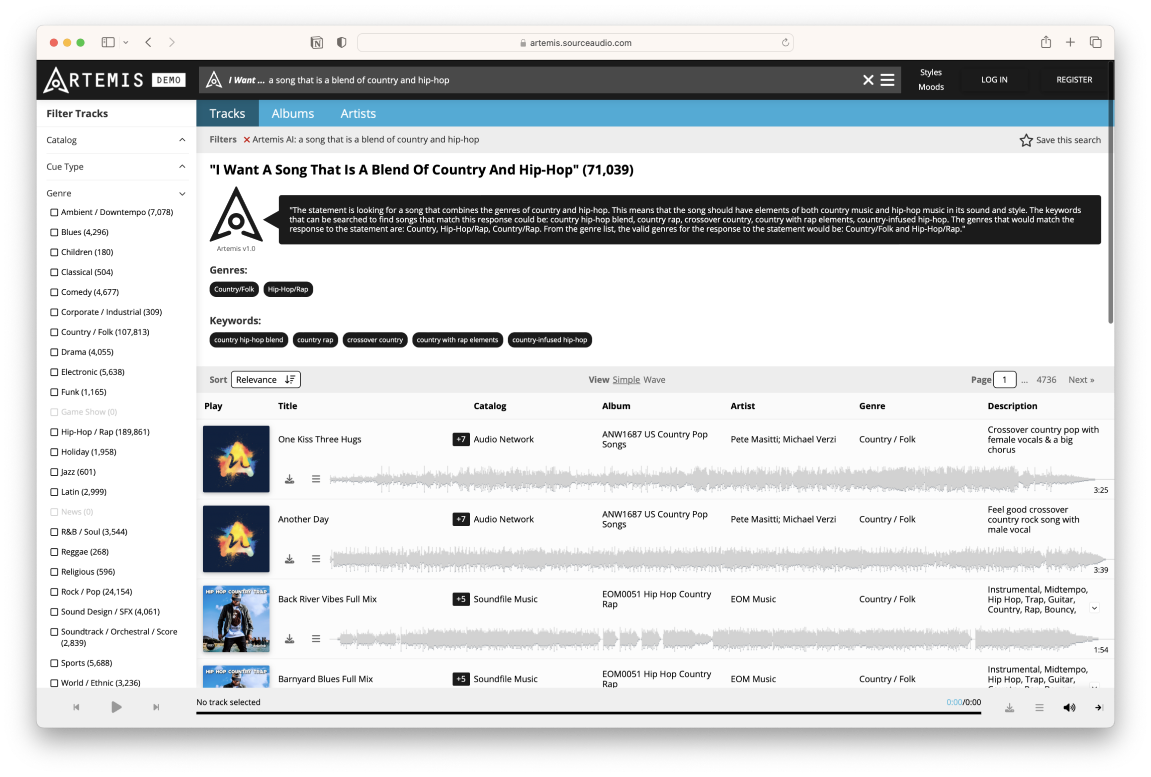 More ways to find better music faster than any
other platform, tool, or feature in the space.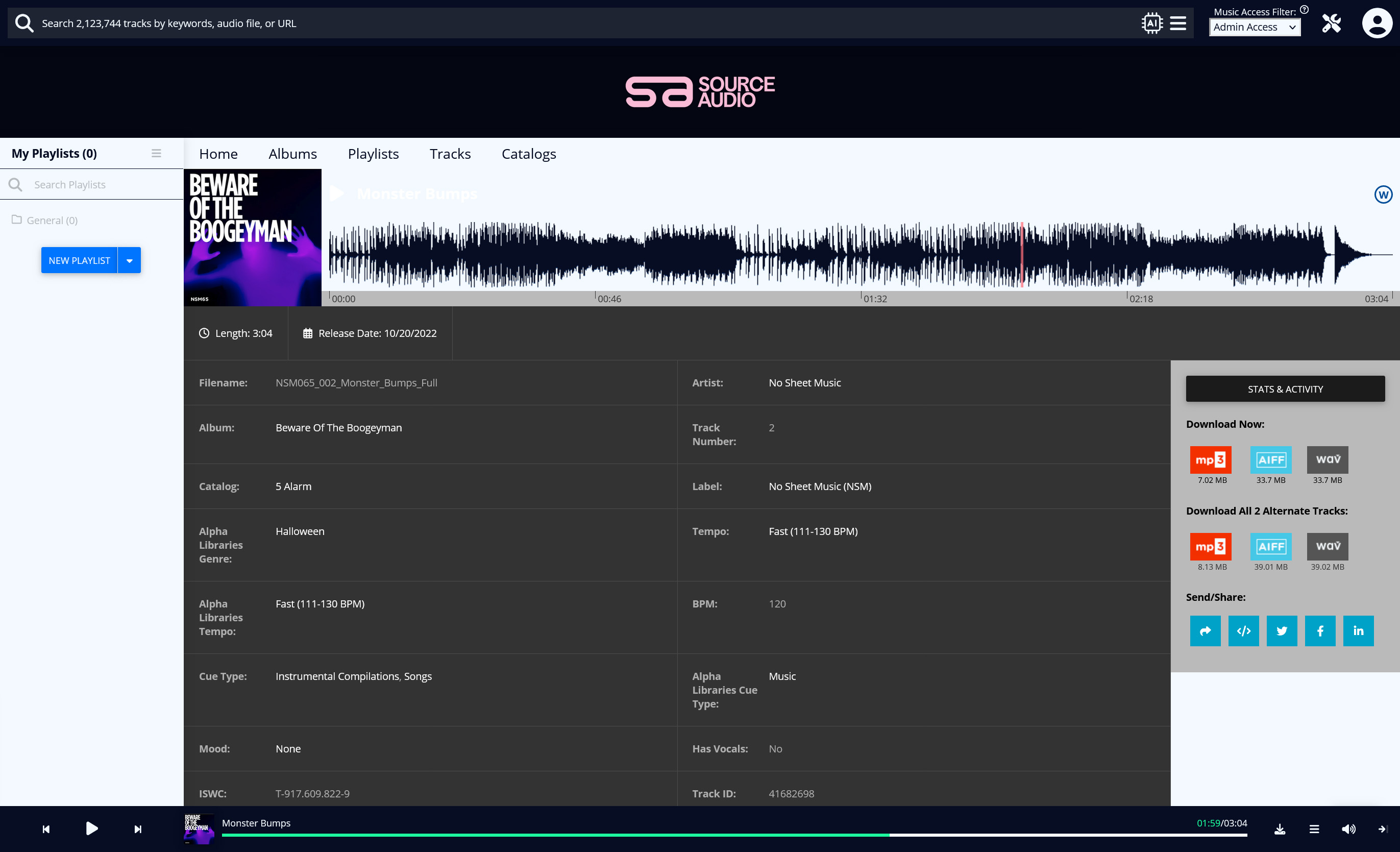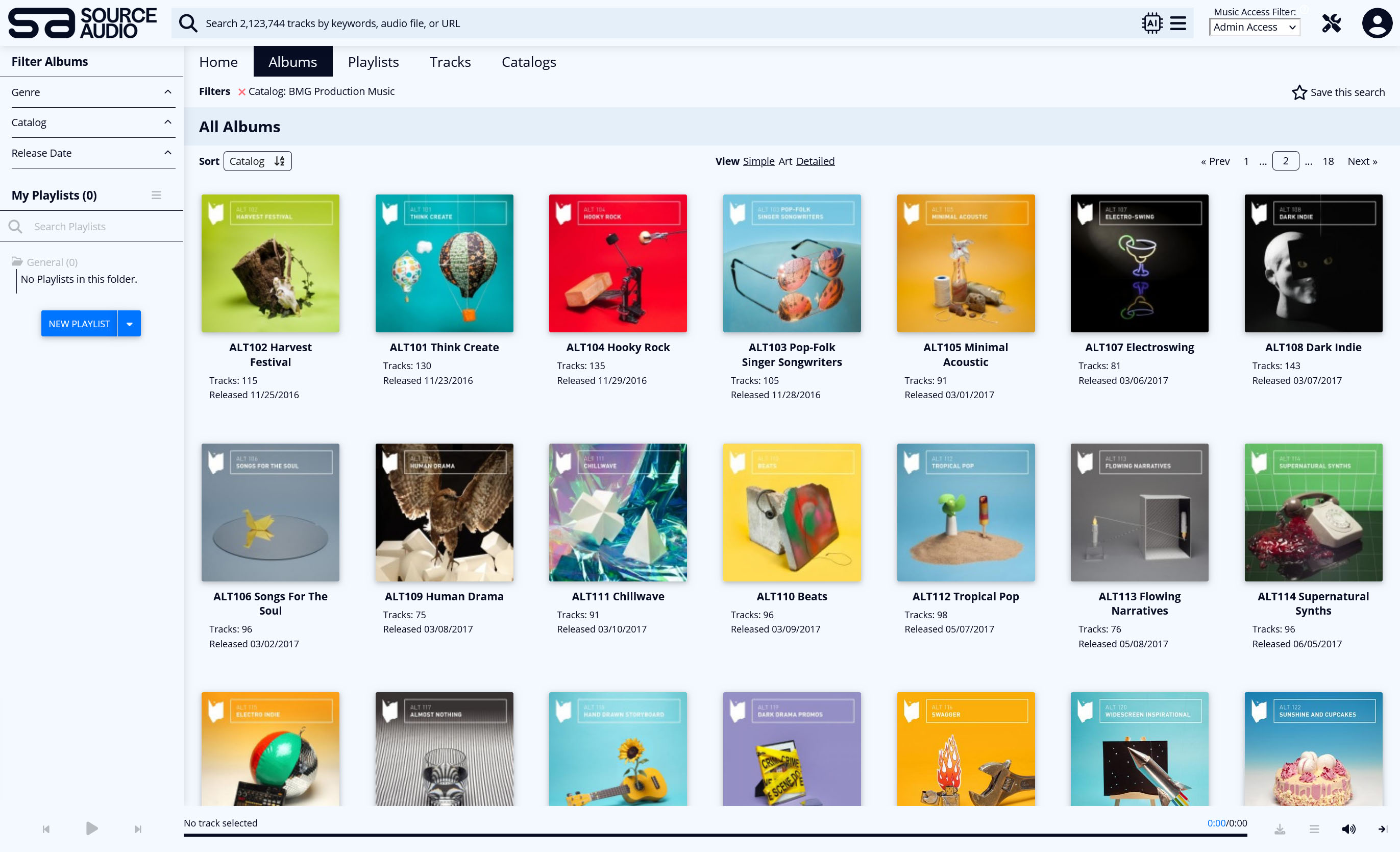 Access the world of cleared music in one
easy-to-use interface.
+ AI SEARCH
Use advanced AI to search millions of pre-cleared tracks from all premier one-stop licensing music catalogs.
+ PICK YOUR PERFECT MIX OF CATALOGS
Curate & select only the catalogs you want to search and license directly from the rights holders.
+ COLLABORATE & WORK FASTER
Create playlists with tracks and albums from multiple catalogs to easily share with your team.
+ CUE SHEETS
Quickly create cue sheets with comprehensive, up-to-date rights information.
+ GET MUSIC PITCHES
Stay organized and save time with our integrated Requests Tool that allows you to receive hand-picked track recommendations directly from the catalogs themselves — and response times are FAST.
+ CONTROL ACCESS & BRANDING
Create & manage additional users and customize your music search platform to match your brand.
+ HOST YOUR OWN FILES
Get your files off of your hard drives, Dropbox, Google Drive etc. and get them organized alongside your curated libraries for easy access and discovery instantly.

Do even more with our API
+ Easily integrate with other Enterprise/third-party systems or create your own custom front-end
+ Hosting, search, metadata, file delivery, broadcast monitoring and AI-powered features available