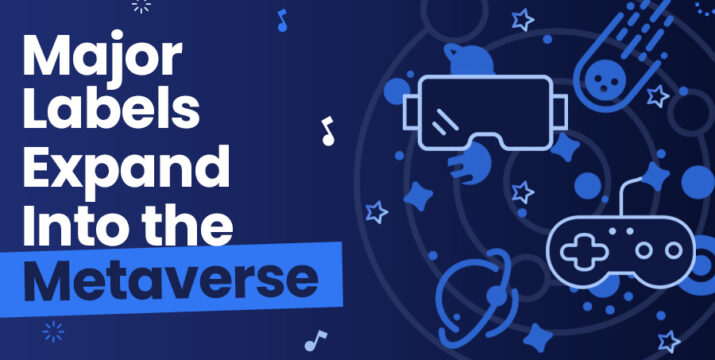 Major Labels Expand Into the Metaverse
Major labels are rapidly moving into immersive internet applications and claim that this is just the beginning.
One of the biggest names in the metaverse, Roblox, has had a busy few months working with the music industry. The company has entered a strategic partnership with Sony Music Entertainment, a strategic agreement with BMG to "develop new opportunities for BMG artist and songwriter clients", and secured an eight-figure investment from Warner Music Group.
Roblox's platform has allowed acts such as Lil Nas X, Zara Larsson, and Twenty One Pilots to leverage the virtual universe as an in-game concert space to reach the platform's 199 million monthly active users.
Roblox's self-proclaimed "latest innovation in music in the metaverse" is the platform's new Listening Parties feature, which will allow artists to premiere new material in specialized formats, creating new opportunities for connection and community with fans.
More good news for Roblox comes from an agreement with The National Music Publishers' Association settling previous music usage concerns.
The NMPA also just announced an agreement with Amazon-owned Twitch to begin "work[ing] together to build productive partnerships between Twitch and music publishers."
Twitch's latest big move has been a partnership with Warner Music Group to launch WMG artist channels, and an official WMG channel to feature professionally produced original programming.
In a recent interview with Goldman Sachs at the investment banking company's Communacopia event, WMG CEO Stephen Cooper shared that Warner Music Group's recorded music sector currently has a run-rate of $235 million per year in revenue from platforms such as Tiktok, Peloton, Facebook, and other alternative income sources. 
Cooper also shared his belief that WMG is still "early to this game" in regards to the full potential of these technologies, stating, "we believe that this intersection between gaming, fitness, [and] social/digital, will drive substantial revenues in the future," but that the utilization practices of these applications are generally still "in their infancy".