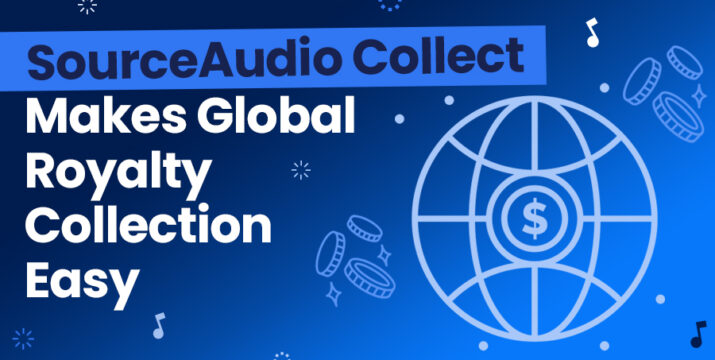 SourceAudio Collect Makes Global Royalty Collection Easy
Performance and mechanical royalty collection that's quick, simple, and effective.
Our payout totals are growing every day! Enroll in SourceAudio Collect to receive quarterly payouts for all your global royalties. 
○ SA Collect brings you performance and mechanical royalties from 75 territories including the US
○ 35 labels and 127 publishers are using SA Collect to collect their global royalties

○ Multiple libraries already have over 100k uses reported in their first year
○ Already have some territories covered? No problem! We can exclude any territories to provide collection in just the locations you need.
Signing up for SourceAudio Collect puts you in control of your global publishing – and enrolling is free!
Contact our sales team to get started with SourceAudio Collect now.