Warner Chappell Production Music Joins Alpha Libraries For Radio
By SourceAudio | Updated July 15, 2022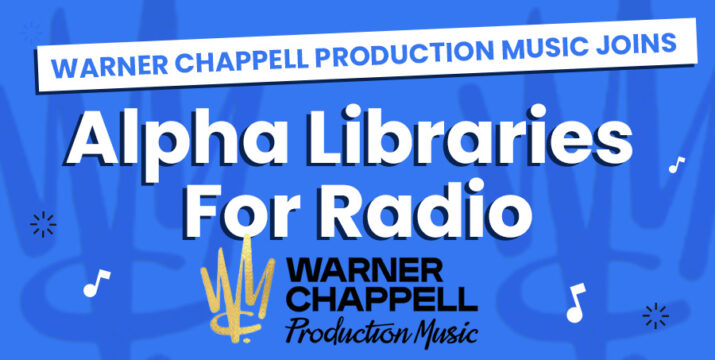 Alpha Libraries For Radio is proud to welcome Warner Chappell Production Music (WCPM) to its roster of production music companies which it distributes for radio broadcast licensing.
The inclusion of the WCPM catalog brings over 26,000 new, premium tracks to the library from over 40 labels including Adrenalin Production Music LIbrary, Cinema Sound Tools, Groove Addicts, Accoustitracks, and many more!

Alpha Libraries for Radio distributes over 2.5 million tracks and consistently releases 6 new albums every day of the week across its roster of suppliers.
With the world's largest collection of broadcast-quality tracks available for one stop radio license, it's no surprise that Alpha Libraries for Radio is the industry's go-to for radio production music. Check out what our clients have to say about it.

Interested in distributing your music library in Alpha Libraries for Radio and generating consistent quarterly passive revenue?  Get started with a SourceAudio here, and email support@sourceaudio.com to learn how to get your music in Alpha Music Libraries!