 SourceAudio Collect
One-Stop Global Publishing Administration
Custom-tailored for music in audio-visual media,
SourceAudio Collect empowers you to register your works
and collect royalties in over 70 territories.
Contact us to get started now.
How it Works
Lacking sub-publisher representation or looking for an alternative to those high sub-publisher commissions? Let SourceAudio register your songs globally in over 70 territories, each one selected by you. We track your income, process your royalties, and pay you directly with the fairest contract in the industry (average split is 80/20)!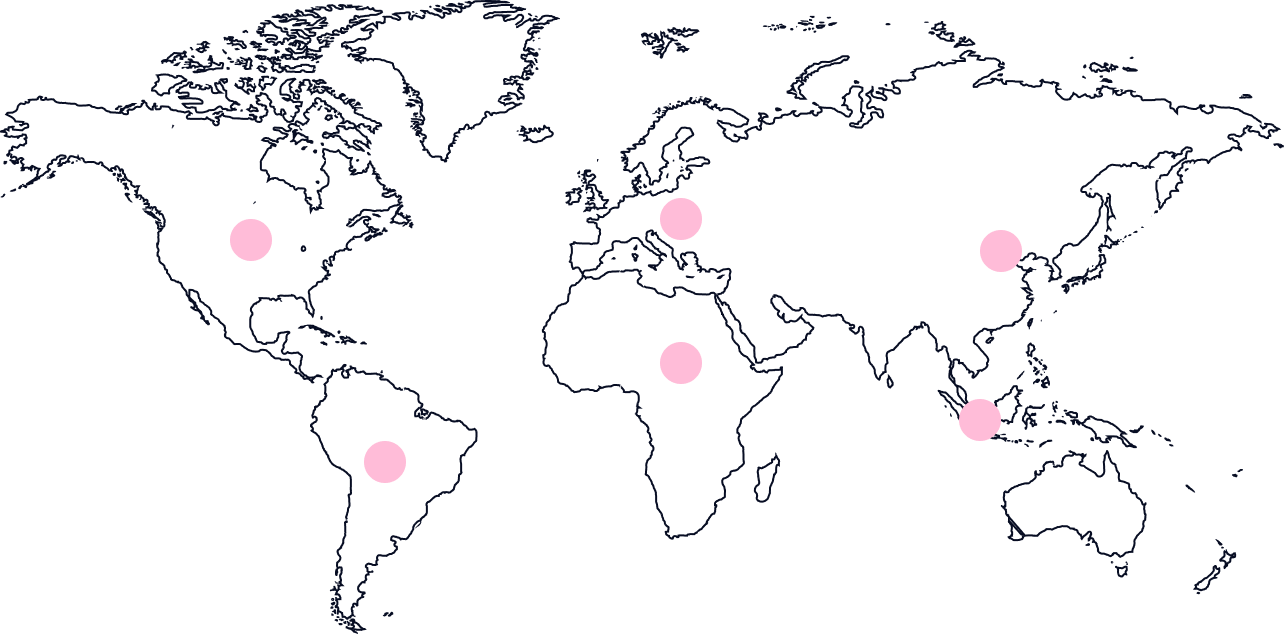 Why SourceAudio?
+ More Flexible Representation
We provide best-of-breed publishing administration in over 70 territories, each chosen by you. If you already have satisfactory sub-publishing or administration in a specific territory, we can exclude it and only provide the service in the territories you need. Plus, our contract is year-to-year as opposed to multi-year deals most sub-publishers require.
+ Manage Your Works in One Ecosystem
You're already managing your audio files, metadata, and interested party data on your SourceAudio site. Save hours or even days of time registering your works and conforming your data to comply with the various foreign societies. We do it for you.
+ Proactive, Data-Driven Collection Activity
Unlike many other publishing administrators, we don't just sit back and hope for the best from the collection agencies. We utilize your cue sheets, available international program schedules, and audio-recognition technology to know when and where your music is being used. We work directly with the collection agencies to ensure your music performances are accurately documented in their systems. We use this data to verify that all of your activity has been paid and if not, we provide it as evidence to the local PROs/MCOs to collect the royalties owed to you.
+ Hands-On Guidance With Registrations
Registering music in numerous global collection agency databases can be a daunting task. Most of these entities require works to be registered through CWR, or the Common Works Registration system…and many of CWR's requirements can make your head spin! We take the majority of this burden off of you by assessing your SourceAudio metadata to ensure that all writer and publisher names are present, that IPI numbers are there, that splits add up to 100%, and that writers correspond with their associated publishers. If any info is missing we'll help you fix it easily too!
+ Fully-integrated Reporting and Payment System
Log into your SourceAudio Admin Panel to view your foreign royalty reports alongside your other music stats, user stats, and site activity reports. It's all right there for you in a format and interface you're already familiar with.
+ Industry-leading Expertise and Support
Over 20 years of experience in the PRO/Collection Society space with the expertise and experience needed to ensure you're always optimized to create as much value and collect as much as possible in foreign territories.

Do even more with our API
+ Easily integrate with other Enterprise/third-party systems or create your own custom front-end
+ Hosting, search, metadata, file delivery, broadcast monitoring and AI-powered features available