NEW: All Languages & Characters Now Supported on All SourceAudio Sites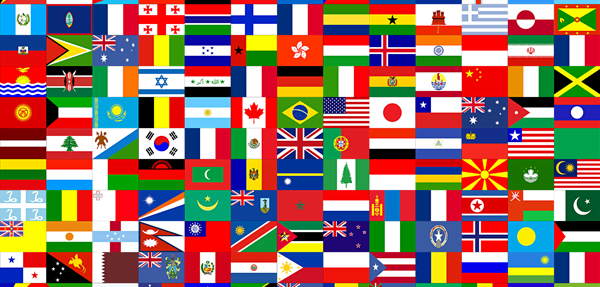 » Administer, Manage, and Present Your Site in Any Language
Do you need a version of your site to appear in a specific language? Do you have 3rd party agents or partners in foreign territories who need to present your music and metadata in their local language? If you answered "yes" to either of those questions, this new powerful & flexible platform enhancement will solve all of your foreign and local language issues. As of today all SourceAudio sites can be fully customized to display ALL languages and characters. This isn't just a typical translation tool we've all seen before that misses many of the language nuances that translators can't catch. This new tool empowers you to take full control and customize your site to meet your specific foreign language needs.
One important point of clarification: Sites can only be managed and displayed in one language. This new enhancement is not a dynamic, geo-location-based language presentation feature; this is a tool that allows you or your partners to manage and control stand-alone, distinct SourceAudio sites in any foreign language which is the only way to ensure that your site and language always display perfectly.
» Metadata, Navigation Elements, & More -- It's All Supported
Using the new foreign language enhancement is as easy as managing your site and metadata English, with just one slight workflow modification needed when it comes to your metadata. Here's how it works:
Site Elements: To change the text/language on your site elements like field names, site organization labels etc. just go into the "Terminology" section within the Appearance tab under Edit Site Settings in your Admin Panel. Type in the foreign language equivalent to all of the terms displayed, click "Save Changes", and you're set.
Metadata: To import your metadata in a foreign language via spreadsheet, save your .csv in "UTF-8" format (easily done in Excel, Google Spreadsheets etc.) and import it as you would import any other spreadsheet on your site. To edit your metadata on individual tracks or by using the rules tool, simply use the in-page editing tools as you normally would in English.
» Questions About Foreign Language Support & Possibilities?
We'd love to hear your questions about our new foreign language enhancements and the international opportunities it can open up for you. Contact us anytime and one of our team members will get back to you right away.
Enjoy!