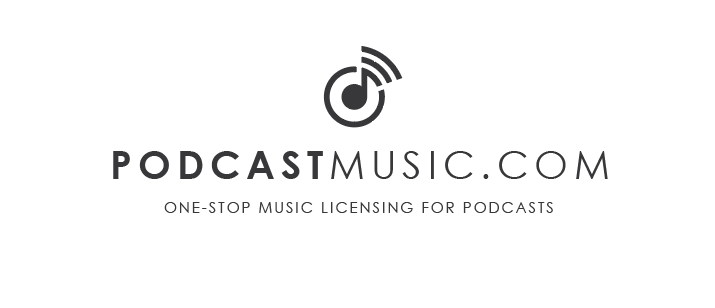 October Platform Updates — Big Things Happening
We're excited to tell you all about what we've been up to over here over since the redesign. Everything we're doing is laser-focused on empowering you to better serve your clients, make fast & customized pitches, manage & distribute your music in the most efficient way possible, and provide you with new ways and opportunities to monetize your catalog through impactful programs and opportunities we can bring to you. With that said, here's what's happening!
A great new feature...
Playlist-specific comments -- Prior to this feature when you posted a comment in the timeline of a song it was visible to everyone. Now when you're making and sending playlists you can make comments that apply only when tracks are viewed in the context of that playlist. This way you can get super focused on what you're trying to get the recipient to hear without having to share that same message with everyone. To add a new playlist specific comment, click on the playlist you'd like to work on. Then, mouse over the track you want to comment on and you'll see a new "Add Comment" button appear right below the waveform. Click that new button and comment away. This new feature is just one more reason why there's no better platform to pitch music supervisors than SourceAudio!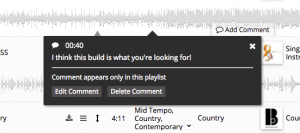 What's in the works...
Adobe Panel integration -- We're close to the beta launch of our new SourceAudio Adobe Panel. Editors will be able to access tracks directly inside Adobe Premiere and Adobe Audition. That means your clients can search, audition, and drag & drop tracks right from the SourceAudio cloud into their project timeline without ever leaving their Adobe environment!
Creating new markets and opportunities...

Hundreds of thousands of podcasts are being produced in the U.S. Approximately 65 million Americans listen to at least one podcast regularly and audience numbers are growing at double-digit paces year over year. Podcasts overall are coming of age and with more programming -- and advertising -- happening than ever before, more podcast producers need high-quality music to enhance the quality of their productions.
How do you license music to a lot of podcasters at once? What are their budgets? The vast majority of podcasts are hobbyists with almost no budget but they need a way to clear music for their productions too. How can we be sure that every podcast using your music has the appropriate licenses/clearances needed to make sure they're covered? And how do we monitor and verify the actual music used by podcasts for reporting and administration purposes?
The answer is podcastmusic.com, the new service we are launching immediately via the SourceAudio platform. Every publisher/library on the platform has the opportunity to participate and collect money from their music that gets used in podcasts and for the first time ever producers have the ability to license premium-quality music at a fair price and know that they are fully covered from end-to-end.
Stand by for more announcements on podcastmusic.com...we can't wait to create this new market and solve an industry-wide need with all of you as the backbone of this innovative and truly unique new service!