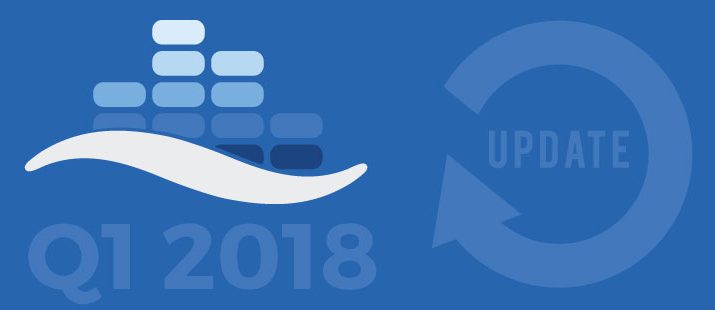 Q1 Platform Updates: Speed, Playlists, Monitoring, and the Adobe Panel
The SourceAudio dev team has been building some really exciting stuff for all of us to tap into effective immediately. The last item you'll see here -- the highly anticipated Adobe Panel -- is in private beta right now and will be available to everyone very, very soon. Check out how we enhanced the value of the platform this quarter!
• You can now include alternate versions of tracks in playlists
When you create a new playlist click the "Include alternate versions" and your site automatically nests all alternate versions available for each track inside the playlist. Save time without having to add each alt version one-by-one! This became a frequent request and we're excited to let all of you have it!
• Added dynamic graphs to the Music Stats page in the admin panel
In the past our graphs and charts in the stats section of the Admin Panel were cached and didn't update in real-time. Now they load independently of the page and pull the most recent data we have for you.
• Improved speeds on our already speedy file watermarker
For those of you who use SourceAudio Detect, our broadcast monitoring service, we've made the instant watermark injection system even faster than before. Unique watermarks are injected upon upload and we've sped this process up for everyone.
• Released v2 of our Detect monitoring system adding more channels!
Again for our Detect users, we upgraded our entire monitoring network to be more scaleable and we added a handful of new channels that we monitor 24/7!
• The SourceAudio Adobe Panel is coming...
We saved the best for last! Every SourceAudio user and site owner will now be able to access their own/their favorite SourceAudio site from within the Adobe Premiere/Audition panel. Editors, producers, podcasters, and content creators will never have to leave the Adobe environment again to go find that perfect track for their project. We're incredibly excited about this one and have a full announcement on the capabilities coming soon. Key features include:
Search for music to find the perfect track for your project and drag it right into your timeline
Receive and access playlists for quick supervisor/editor/team collaboration
Instantly export PRO-formatted cue sheets (huge!)
Track your play history so you never lose that perfect track for your project
View all tracks you've used in the project so they're all visible in one location
Easy-to-use interface that you can expect from SourceAudio (Click the image below for a full-size sneak peek!):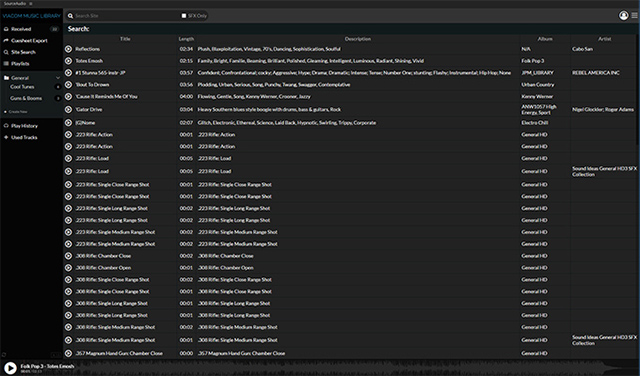 ---