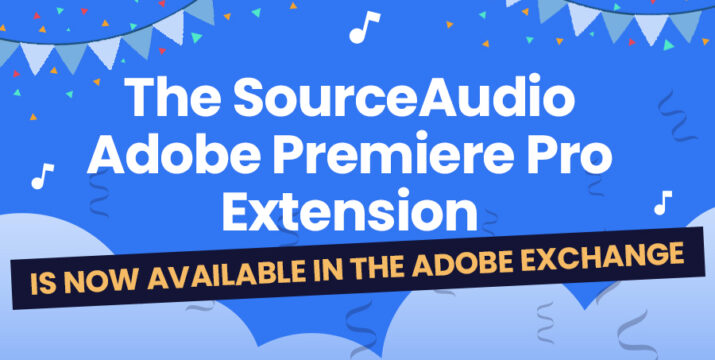 The SourceAudio Adobe Premiere Pro Extension is Now Available in the Adobe Exchange
Music hosting libraries can now send their clients to the Exchange where they can download and start using the extension, free of charge.
Download the extension here.
We're thrilled to announce our latest step forward integrating with Adobe to provide creatives with the most powerful media production tools available anywhere.
The SourceAudio Adobe Premiere Pro Extension provides Adobe users with access to the largest collection of premium-quality music for licensing in the world, over 60 million tracks from the SourceAudio platform, all without ever leaving the Adobe interface.
Our integration allows users to audition and implement music with a more streamlined workflow than ever before.
Open the panel, log in, and access every library the account is currently registered with
Run searches and stream tracks from the cloud all within the panel
Build custom playlists to organize audio assets
Drag and drop tracks into the project timeline to immediately initiate a download and audition the audio within the production
Download entire albums to save in your SourceAudio folder in Adobe Premiere Pro
Export cue sheets from inside the panel with the click of a button. We've transformed the time-consuming, manual process of cue sheet creation into a fully automated export tool by leveraging our robust metadata infrastructure. Instantly populate complete cue sheets without ever leaving Adobe, and ensure proper royalty distribution for every project.
It's one simple solution for music providers and video editors to directly connect with each other where all their tools converge.
Send your creative clients here to download the extension from the Adobe Exchange.