Distribute to Spotify, Apple & More for Free – How to Keep 100% of Your Music Royalties with SourceAudio
By SourceAudio | Updated October 5, 2023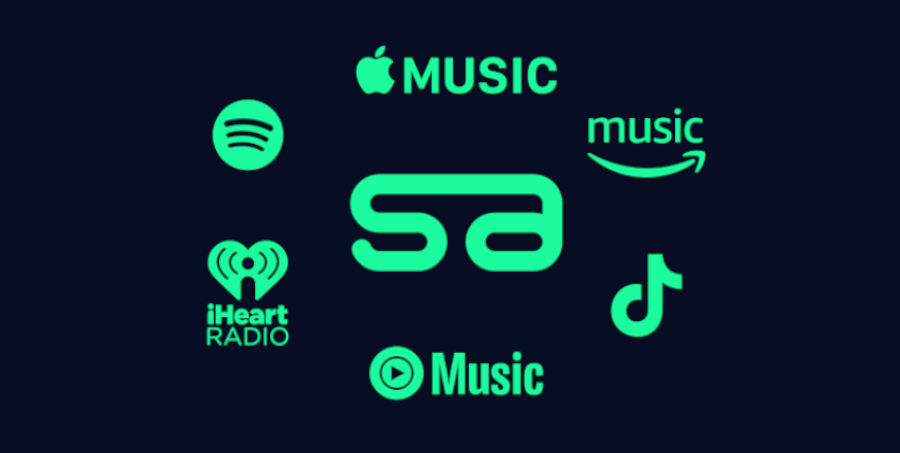 Releasing your music on streaming platforms like Spotify and Apple Music is easier than ever before with SourceAudio's revolutionary new DIY distribution solution. Best of all, it's completely free to all SourceAudio clients and lets you keep 100% of your royalties. How? Because as your all-in-one platform partner, we aim to simplify your life with tools that create new efficiencies, new opportunities, and additional savings so you can spend more time and focus on everything else outside of finding, managing, and paying for a different technology provider for each aspect of your business.
Here are 9 reasons our integrated DSP distribution is a game changer for publishers, labels, and rights holders:
1. Zero cost – No upfront costs to disburse your music to all major streaming platforms. And, you keep everything you earn – seriously.
2. All-In-One Platform – Distribute, monitor, and analyze everything in one place. No need for multiple tools or vendors.
3. Simple Set Up – Intuitive interface makes getting live on DSPs quick and hassle-free. Your music is already organized on SourceAudio, distributing it from there to the DSPs is a cinch.
4. Broadest Reach Available – Get your music in front of listeners on 250+ platforms including Spotify, Apple Music, Amazon Music, YouTube Music, TikTok, Instagram Reels and more.
5. Real-Time Analytics – Actionable data insights help optimize your release strategy across every platform and territory.
6. Full Transparency – Clearly see exactly where your streams are coming from globally.
7. DIY Control – Manage your profile and music fully independently, right from your admin panel.
8. Rapid Releases – Make new songs available to listeners whenever you choose.
9. 100% Royalties – With no fees, you earn more from the streams you generate.
We aim to make your lives and business processes simpler while maximizing every opportunity. Stop leaving money on the table with legacy distribution models and tools. SourceAudio's free DSP distribution tool lets users distribute on their own terms and maximize their income. Get started today!