Manage, Share, Track, License,
& Monetize Your Audio Library
Try it FREE for your first month! Plans starting at just $29/month!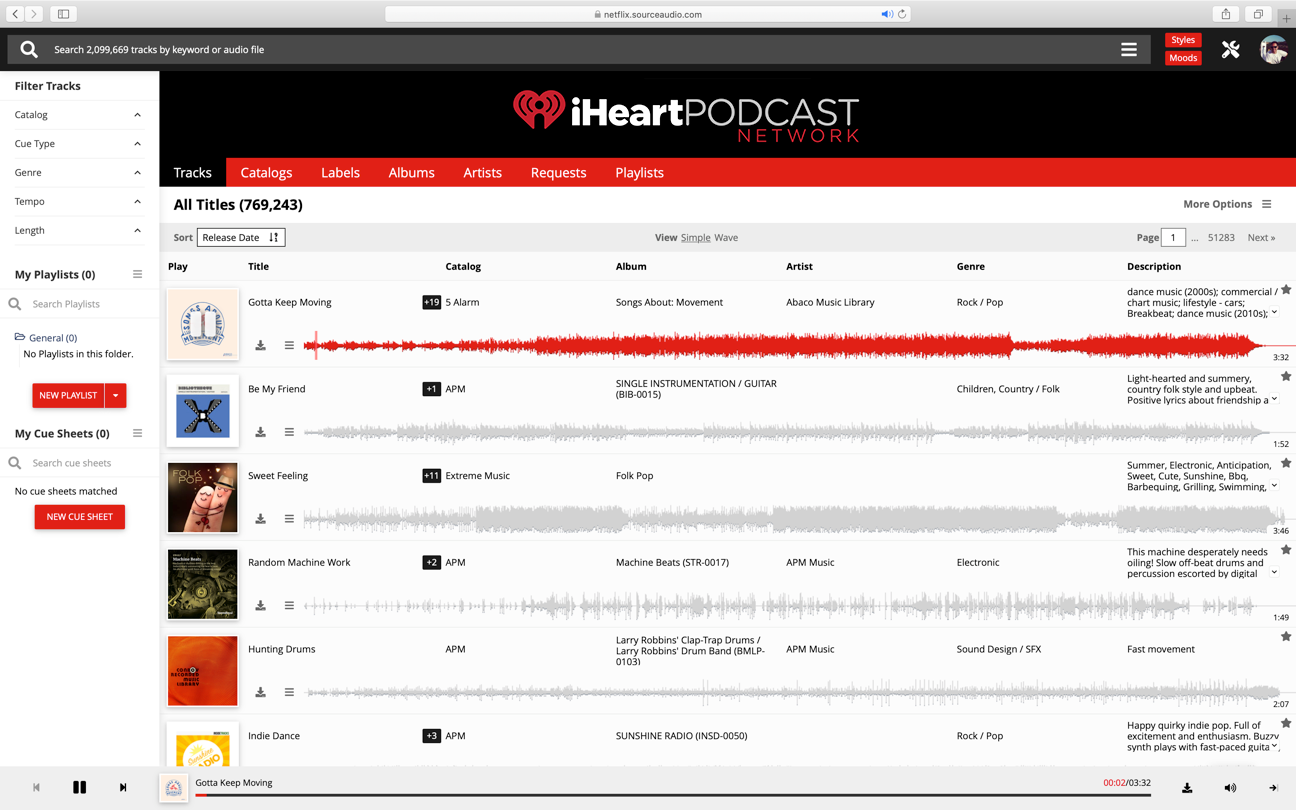 Your public or private searchable music site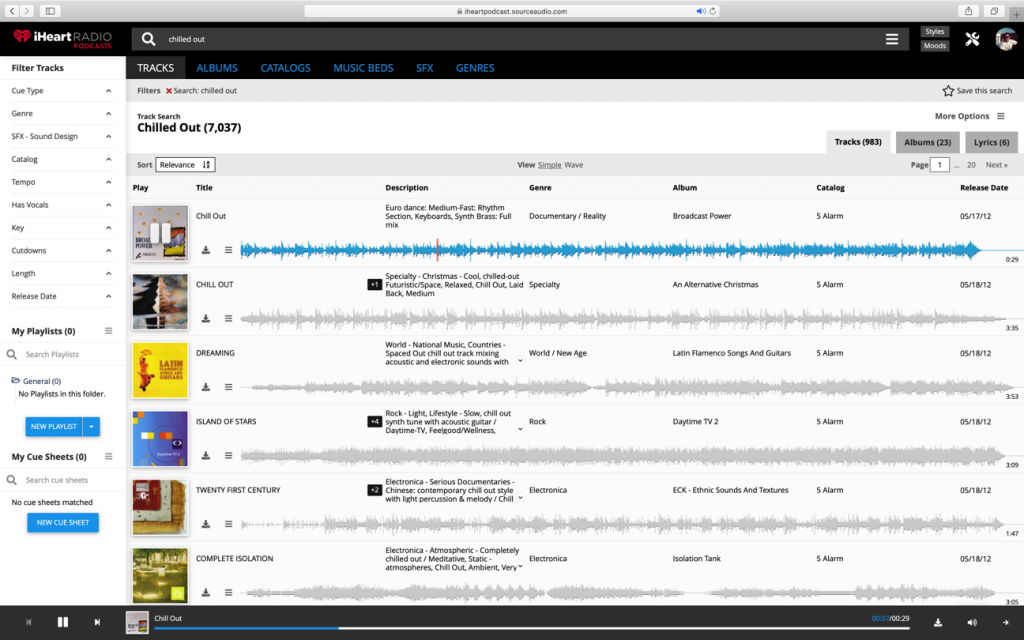 Total site access management control
Deep appearance editing, custom pages, and URLs
API access for 3rd party integrations
Mobile optimized and more
Manage your metadata with powerful tools & CSV files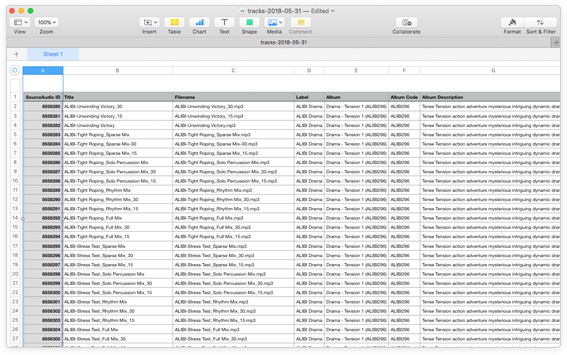 Powerful bulk tagging tools
Customizable site navigation and metadata
Manage and nest alternate versions & mixouts
New Release

Best-in-class Adobe Premiere Extension

Access the largest collection of music for licensing in the world, all without ever leaving the Adobe interface.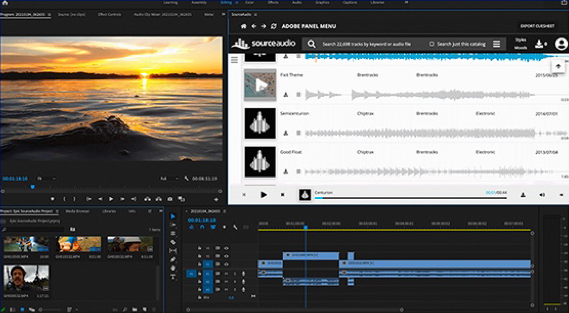 Access every aspect of your music site without ever leaving the Adobe interface
Drag & drop from the SourceAudio cloud directly into your project
Export complete cue sheets with the click of a button!
The best playlist features & capabilities available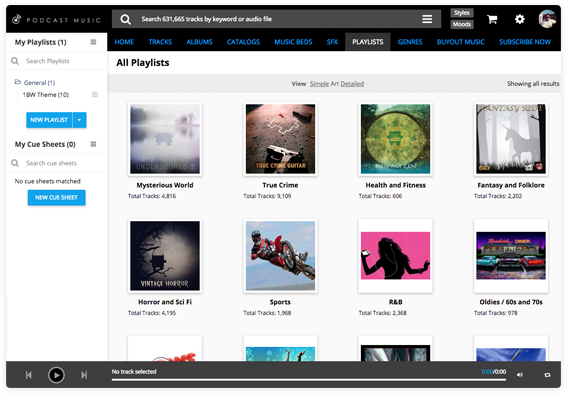 Quickly create, collaborate and send playlists
Add in track playlist specific comments
Quickly create and send playlists with alt-versions
Synchronize with thousands of publishers so your music is updated automatically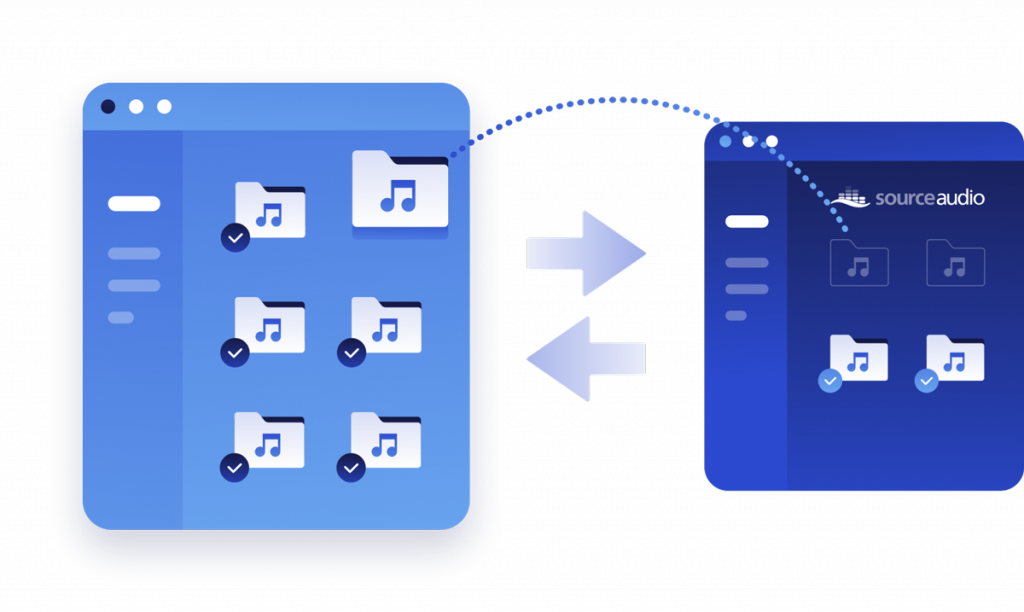 Synchronize with thousands of publishers
Format and deliver your files to anyone
Aggregate your blanket licenses & owned assets in one spot like these great companies & more currently do…
Publishers manage their own music & metadata on your system and updates appear instantly
Single sign on / corporate login integration capabilities
All native metadata is maintained & searchable / accessible in your system
Hands on content management & administration support
Distribute and leverage your owned assets
The highest security standards
Avid / FCP EDL drag and drop import + auto cue sheet creation
Add e-Commerce to Your Site Instantly
DIY Setup
E-commerce can be enabled on any site inside the Admin Panel.
Multiple Licensing Models
License single tracks, more than one track at a time, and offer subscription packages.
Custom Rate Cards
Define your prices and usage parameters down to the track level.
Total Flexibility
Set up price tiers for different types of tracks or labels on your site.
Subscriptions
Monthly recurring download packages or pre-paid credits with or without rollovers.
Coupon Codes
Offer download credits, and % discounts on subscriptions.
Track music on live TV with SourceAudio Detect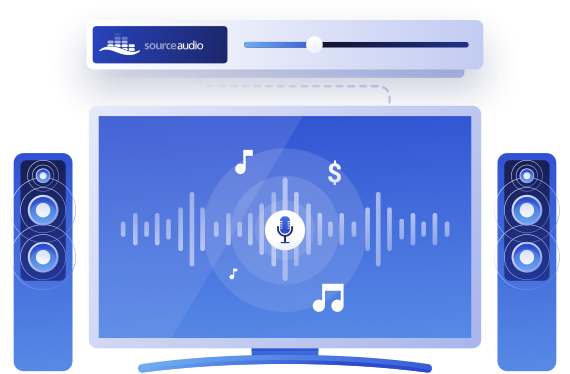 Accurately identify your licensed music in Programs, Commercials, Promos, & Trailers on live TV with no missed detections or mismatches
Cutting edge inaudible watermarking technology makes it possible for positive detections in short durations and muddy mixes
Quickly submit PRO claims and make more money with integrated Gracenote and Competitrack data
Built-in Revenue Generating Opportunities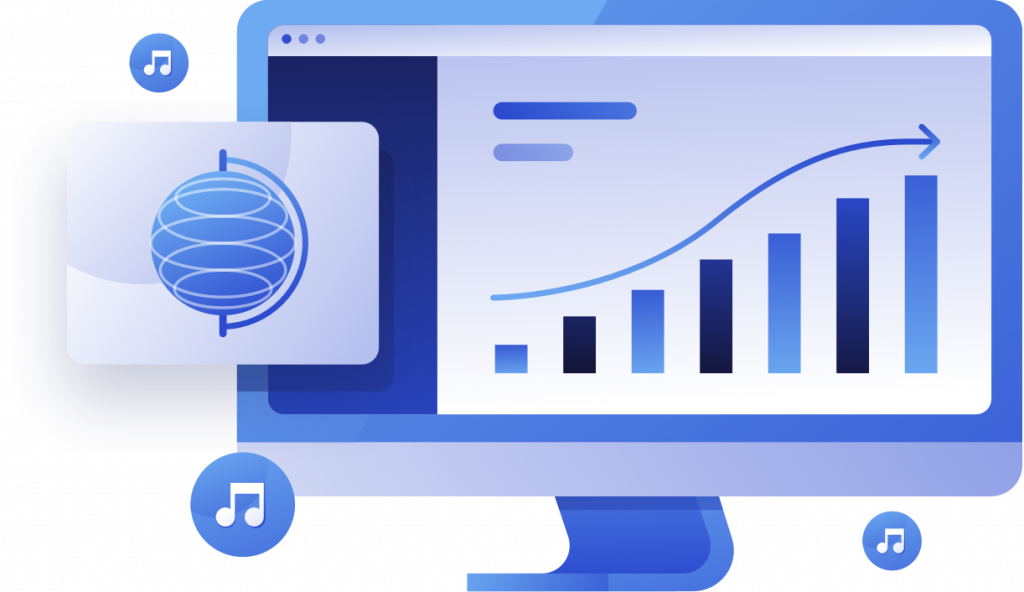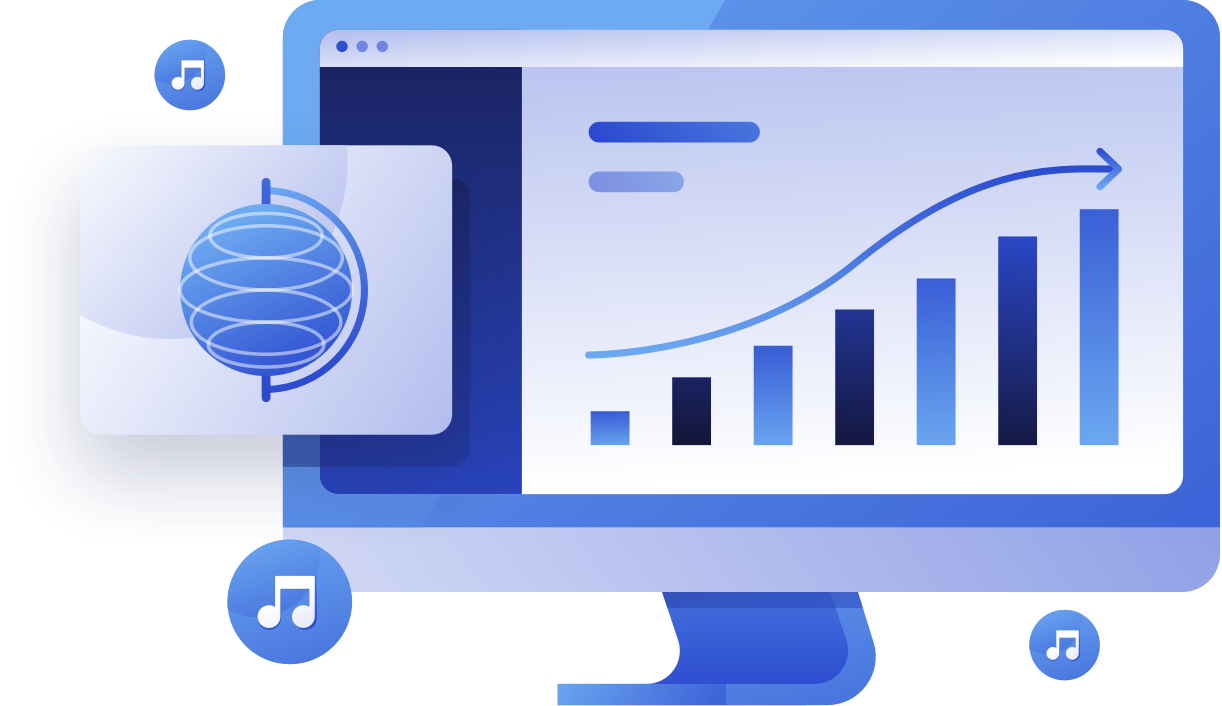 Monetize your production music catalog on US terrestrial radio by joining Alpha Libraries
Monetize and manage your claims with the world's most powerful YouTube Content ID management
License your music to the entire podcast industry with PodcastMusic.com
Simple, Straightforward Pricing
Over 100k
$599 + $150 for every 25k tracks