SourceAudio DSP Distribution FAQs
By SourceAudio | Updated September 24, 2023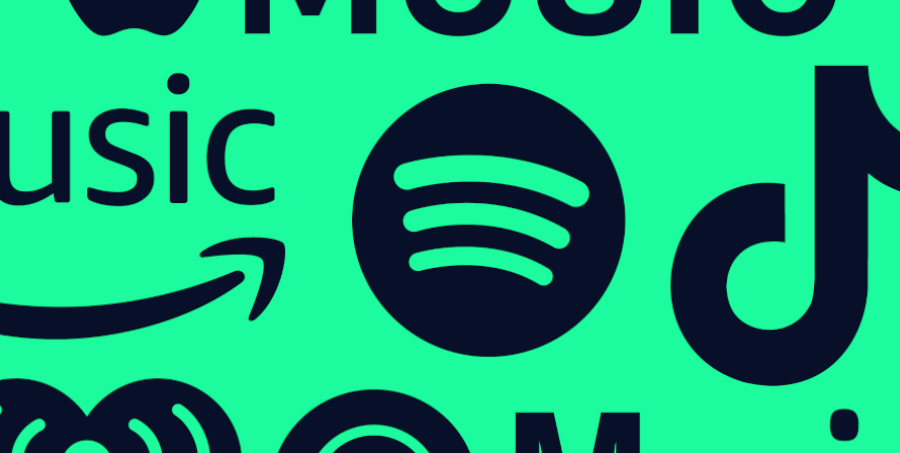 Free DSP distribution for all SourceAudio catalog manager clients is here, and we're answering all the most frequently asked questions here so you can stay informed and start earning more from your streams!
Q: What is DSP distribution?
A: DSP stands for Digital Streaming Platform and refers to platforms like Spotify, Apple Music, Amazon Music, and over 250 more where we distribute your music to make it available for streaming or download where applicable.
Q: How much does DSP distribution through SourceAudio cost?
A: Our DSP distribution service is 100% FREE for all Catalog Manager clients. You can release as much music as you want without incurring any distribution fees, and you always keep 100% of the revenue your music generates.
Q: How often do I get paid and receive reporting?
A: Payments and earning reports are sent out at the end of each month, provided there is at least $20 to pay out. If there is less than $20, that money will roll over into the following month until there is at least $20.
Q: What payment methods are supported?
A: Earnings can be paid out via bank wire or via PayPal. Companies with a physical address in PO box in the US may receive their earnings via physical check in the mail.
Q: How do I get started with SourceAudio's DSP Distribution service if I'm an existing client?
A: If you're already a SourceAudio client, you can start distributing your releases by visiting the DSP distribution section of your Admin Panel (log into your SourceAudio site » click the wrench and screwdriver icon in the top right » click DSP in the bottom left.) From there, you can begin the distribution process by ingesting your tracks using the instructions seen on that page.
Q: What if I'm not currently a SourceAudio client?
A: If you're not currently a SourceAudio client, you can get started as a Catalog Manager client by visiting sourceaudio.com and clicking Get Started in the top left, or just sign up here and then click to Create a New Music Site. Then reference the answer directly above.
Q: Can I move to releases from another DSP distributor to SourceAudio? Will my stream counts stay intact?
A: Yes, we make it easy to move your existing releases to SourceAudio while keeping your stream counts intact. Follow these steps to transfer in releases from another DSP distributor.
Q: Is there a minimum length my track needs to be to be distributed?
A: Tracks need to be at least 30 seconds to be distributed to DSPs.
Q: How far in advance should I ingest my DSP releases?
A: We recommend ingesting your music one month in advance to allow two weeks for ingestion processing, and then a two-week window for Spotify pre-saving.
Q: How do I set the date that my release will go live on the DSPs?
A: Your release date will go live on the date that your SourceAudio Release Date metadata field is set to at the time that the tracks are ingested in the DSP portal.
Q: What if one of my artists' names is the same as other currently existing artists?
A: See items 1 and 2 here.

Q: What is an ISRC code?
A: An International Standard Recording Code (ISRC) is a unique, alphanumeric identifier assigned to individual sound recordings. It helps track and manage music assets, ensuring proper royalties and rights management.

Q: My batched released changed from Pending to Approved. What does this mean?
A: The Approved status means that your release has been approved for DSP distribution, and processing has begun. Your album will usually go live on DSPs about 2 weeks after you first see the Approved status.
Q: How much does an ISRC code cost and how is it assigned to a track for DSP distribution?
A: With SourceAudio, ISRC codes are 100% FREE. We instantly assign an ISRC code to your track as soon as you ingest it for DSP Distribution—no extra work necessary!
Q: Do my instrumental versions or stems each get their own ISRC?
A: Yes. Each unique sound recording gets its own ISRC.
Q: What stores and platforms does SourceAudio distribute to?
A: SourceAudio distributes your music to more stores than any other distributor. We deliver your releases the same day to over 250 stores and platforms, all directly from your SourceAudio site.
Q: Can I customize my release details and settings?
A: Yes, you can set up your own release details including cover art, contributors, liner credits, and more in the SourceAudio CMS. You can also choose your release date, distribution territories, and delivery channels.
Q: How exactly are my SourceAudio fields mapped to the DSP data fields?
A: Here's a complete breakdown of the mapping with the DSP field on the left, and the SourceAudio metadata field that the data is pulled from on the right.
Song Title: Title
Album Title: Album
Artist (primary): Artist
Artists (additional): Writer fields
Release Date: Album Release Date
Label: Label
Primary genre: Your primary mapping selection for the Genre metadata value in the DSP panel
Secondary genres: Any additional mapping selections for the Genre metadata value in the DSP panel
C line and P line: Artist and each Writer listed on the track
C line and P line year: The year in the Album Release Date
ISRC: ISRC
Artwork is pulled from the album artwork as displayed on the album listing on your SourceAudio catalog manager site.
Q: How does SourceAudio's DSP Distribution service work?
A: Here's how it works:
1. Host your music and metadata in our best-in-class CMS.
2. Organize your music, metadata, and album art within the platform.
3. Select the release(s) you want to distribute to platforms like Spotify.
4. We provide detailed reporting, and you keep 100% of your income.