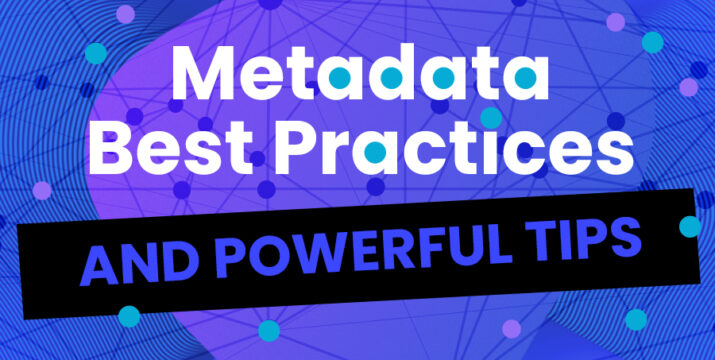 Metadata Best Practices and Powerful Tips
Metadata Overview
Thorough, accurate metadata is a must-have for every music library. Metadata powers searches and filters, it's embedded into tracks when they're downloaded, and it creates on-site listings for albums, artists, and much more. Metadata can be edited with CSV export/imports, changed directly on your site, or by using the conditional (if X, then Y) Rules tool.
Easily Manage the Visibility of Your Tracks With the "Private" and "Release Date" Metadata Fields
Our Music Access Filters tool is certainly the most versatile tool for controlling track visibility, but these two metadata fields can be the perfect tools for quickly and easily setting a launch date in the future or keeping a track hidden from all non-admins indefinitely. Read all the details about the "Private" and "Release Date" metadata fields here.
Nest Alternate Versions and Stems Under Their Respective Main Version and Set Their Order
Streamline your tracklists by utilizing our nesting functionality so that alternate versions and stems can be expanded from under their main version in a single click. Always know where stems and cut-downs are instead of having to go look for them, and control what order they appear in with our Nesting Sort Position field. Read all the details about nesting tracks here.
Utilize Our Interested Parties Fields for Writers and Publishers and List PRO Work Numbers on Each Track
Our interested parties tools are absolutely essential for proper documentation of your writer and publisher information. You can also add columns to your metadata CSV to list your tracks' work ID number(s). Add as many PRO work numbers as needed in case a track is registered with multiple PROs for writer splits between different PROs. Read all the details about interested parties here.
Customize Your Site's Metadata Fields to Suit Your Library With Terminology Settings and Custom Fields
We know that every library it its own brand with its own unique needs. Create as many custom fields as you'd like, and change the name of many SourceAudio standard fields by using the Terminology section in your admin panel » Edit Site Settings » Appearance »Terminology. Read all the details about custom fields here.
Adjust Your Track List Columns to Display Your Most Important Metadata
We've made it easy to adjust what data appears on track line listings (for both main versions and alternates respectively.) For instance, include your Album metadata as a track list column so that your tracks' album metadata appears on each tracks' line listing, and users can click the displayed album metadata to view the full album. Read the details about track list column adjustments here.
Customize Metadata Embedded in Track Downloads With Metadata Embedding Profiles
Metadata embedding has never been as intuitive and customizable as it is with our Metadata Embedding Profiles. With these tools, you can link embedding settings to your Music Access Fitlers and tailor metadata embedding specifications for each of your users. Reliably embed all the information your users need into every track download, or turn Metadata Injection off at any time to download the track exactly as it was uploaded. Read all the details about metadata embedding here.
Leverage these tips to ensure optimum discoverability for your tracks!