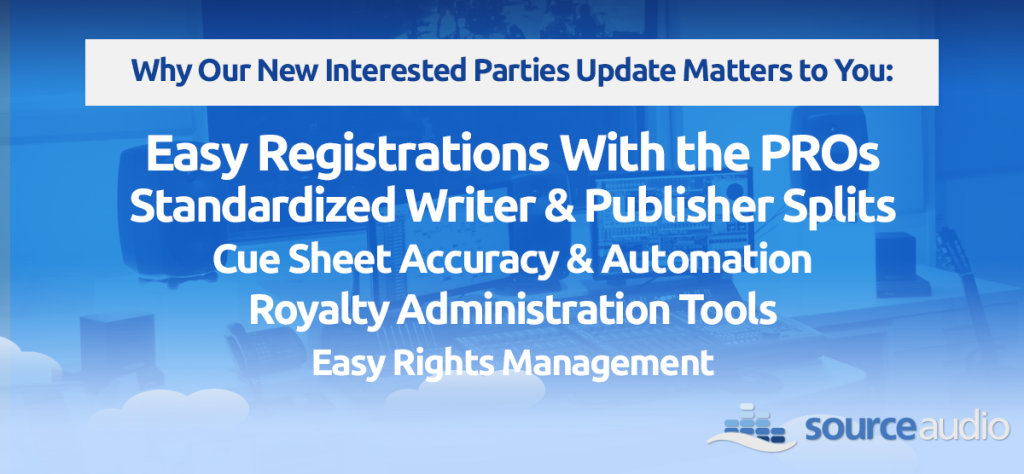 We are sunsetting the current "Composer" and "Publishing" fields on all SourceAudio sites in early October. After the 31st your metadata from these old fields will reside in new fields that contain your Interested Parties -- the Writers & Publishers along with their splits -- for any given track/song/recording on your site. This metadata is still searchable, browsable, and visible to all users as it is today; we're adapting it to be more closely aligned with the PRO standard for Interested Parties that will help you save time, cut down on discrepancies, ensure that your data is displayed more consistently & accurately on cue sheets, and help you get paid. 
This migration will require a bit of effort on your part but with some simple spreadsheet work the exercise should be painless. Also, we're here to help. If you don't see yourself getting to this migration task by early October then just shoot Jarrett an email and we can work on one of a couple of ways to help you out depending on the size and state of your existing Composer and Publishing metadata.
» What Are Interested Parties?
For those of you who don't use this terminology regularly, Interested Parties are the Writers and Publishers who own all or a % of the rights on a registered piece of music. Interested Parties consist of the "Writer's Share" and the "Publisher's Share".  The "Writer's Share" can be allocated to one or more parties; the "Publisher's Share" can also be allocated to one or more parties. So, 100% of the Writer's Share and 100% of the Publisher's is defined by a piece of music's Interested Parties -- their names, PRO affiliations, CAE/IPI numbers, and the % of the rights they own.